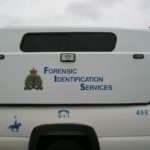 Master Series Truck Bodies come in all sorts of configurations for Emergency applications.
We offer Ambulances, Rescue Trucks, Fire Pumper Units, Mobile Command Modules and many other configurations for many different types of situations.
Our units are made starting with our industrial shell which is suited for both on road and off-road applications.
Some advantages of having a Master Truck Body Include:
Spacious and self-contained these Ambulance truck bodies are light weight and very suitable for 4wd pickup truck vehicle applications.
Accommodations for multiple injured persons for medical treatment response.
Built-in O2 Bottle accommodations.
Floor mounted stretcher locks available for stretchers.
Rollover Protection Available
High Profile 6′ tall First-Aid and Medical Emergency Transport
Transports at least two injured workers on stretchers and one first aid attendant
6 foot interior height
includes sink with running water
may be used in place of a first aid facility or emergency vehicle