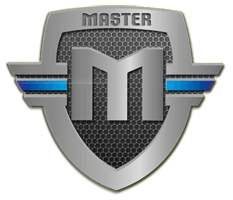 Master Series Fiberglass service bodies
The Master Series are slip-in transferable service body is a self-contained, mono-body capsule that is a universal fit for all full-size trucks. With our patented lock-down system, you can install or remove the body from your truck within few minutes if you need to switch vehicles, take your truck into be serviced or replace your truck.The Master has its own floor so all your tools or equipment will stay safe and secure. This is the perfect replacement for your truck cap, cargo van or camper shell.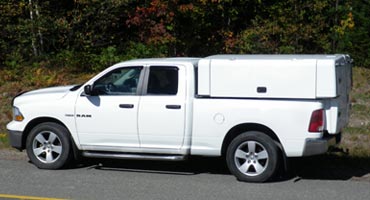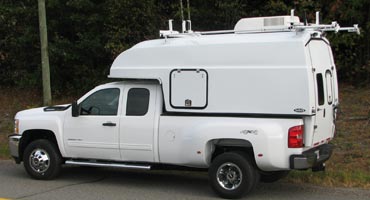 Environmentally Friendly
Master Series outlast most vehicles, reducing wasteful retrofitting of multiple vehicles.  Reduce your carbon footprint by removing the unit when you don't need it to save fuel.
Cost Effective
Don't lose income because you need to repair or maintain your vehicle.  Master Series universal fit allows you to move it to another vehicle and continue to work (even if you need to rent a vehicle).
Better Security
A slip-on body provides a greater resistance against intrusion and theft by storing the unit in a garage or warehouse when not in use.
Fiber optic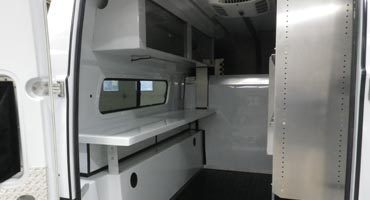 Plumber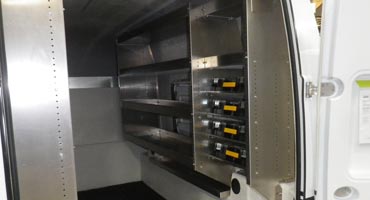 Electrician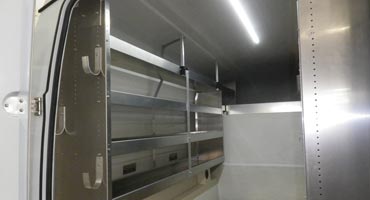 HVAC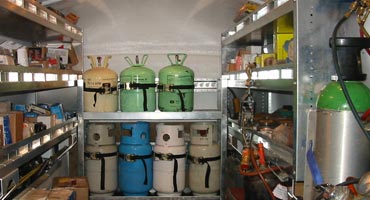 Mobile treatment center